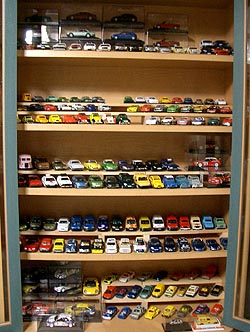 I collect miniture cars for about ten years. The miniture cars of the France vehicle are collected by the relation which owns the France vehicle. Incidentally, I have Peugeot 306 Cabriolet now, and had Renault Super 5 before.

Although I have done sightseeing of Paris past 8 times, I have bought miniture cars then. Moreover, in order to buy miniture cars, the Retro Mobile of the classic car show in Paris was attended in February 2003 and 2005. The shop of miniture car in Paris where I have bought the minicar is here.

Sorry, this site is Japanese only, except this page.